2min read

Outsourcing of specialized functions to external companies comes in many shapes and sizes. It is leveraged by many types of companies and organizations from small businesses to huge multinational organizations. Companies of all sizes can benefit from hiring a flexible and agile workforce to take on some of their projects. 

In this post, we look into some of the drivers behind why organizations are entering in an outsourcing partnership today. And we highlight the critical areas for a successful outsourcing program.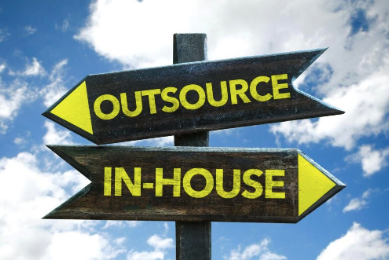 Outsourcing is a common strategy in the life sciences industry, and understanding and appropriately leveraging which solutions align with your business structure and goals can help establish a strong foundation for current and sustained success.
With the rapid growth necessary during the life cycle for life sciences companies, internal resources often cannot keep up with the velocity of new demands.
As your needs change and evolve to fit the demands of the market, both the scale and urgency around accuracy and proficiency becomes front and center.

Should you insource or outsource? The most important reasons for using outsourcing by companies are :
lowering and more efficient control of operating costs,
the ability to focus on the key competencies of the enterprise, which is the basis of its competitive advantage,
acquire resources that the company does not have, including expert knowledge and know-how of the partners,
accelerate the emergence of the benefits of restructuring,
raising capital,
risk-sharing,
increased operational flexibility by rapidly adjusting the scale of operations to the demand for production factors (so-called scalability).
In today's competitive environment, consultants are important business partners for enterprises in:
problem-solving  
knowledge interaction 
new product development 
information technology adoption 
product quality control 
Enterprises can learn from consultants, and the benefits they produce exceed the cost of their services. As a result, it is critical for enterprises to know how to select an appropriate consultant.

The critical areas for a successful outsourcing program include:
clarity concerning company goals and objectives
a strategic vision and plan
vendor selection
relationship management
properly-structured subcontract and vendor agreements
open communication with stakeholders
senior leadership support and involvement
careful attention to personnel issues
short-term financial justification
In conclusion, outsourcing continues to be a critical solution to help life sciences companies manage issues, gain additional support and streamline business processes. In order to stay ahead of the curve and thrive, we must keep exploring opportunities that tap into emerging technologies and new delivery models.

Are you know wondering what Pinnaql, as an advanced scientific solution provider, can do for you? Reach out to us and discover how and which expertise we bring to the table. Whether it is pharma, biotech or medical devices, our process-focused leaders have the passion and expertise to spearhead your projects to success.

Sources:
http://www.ijahp.org/index.php/IJAHP/article/view/167
https://intetics.com/white-papers/why-and-what-do-companies-outsource
https://www.academia.edu/11832251/benefits\_of\_outsourcing\_and\_subcontracting\_as\_substitute\_of\_outsourcing